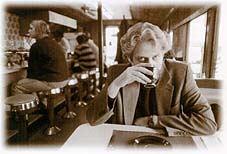 What's new?
Well, the world's still spinning 'round. And bats keep hanging upside down. And a dime is still worth ten cents... although the exchange rate from dollar to pounds isn't looking so good owing to that dagnab Brexit rigamarole. Even so, I'm pleased to announce that Dean Friedman's 2019 UK/Ireland Tour (plus a few stray US dates) is now on sale!
Click Here for Tour Dates and Tickets
What's more... following the tremendous success of the very first SongFest - micro-music-festival, back in July, and inspired by unanimously positive audience feedback and constant requests for a follow-up, I've decided to stage two SongFests - one south in Wareham, and one north in Crewe - each of which will run for two days - Saturday & Sunday, 20 & 21, July (south/Wareham) and Saturday & Sunday, 27 & 28, July, 2019.
And the really exciting news is that, in addition to the return of wonderful artists, Boothby Graffoe and Tracey Curtis, this year's lineup includes truly legendary singer/songwriters Chris Difford (ex-Squeeze), and Richard Digance, plus a slew of extraordinarily talented songsmith/performers like Boo Hewerdine and Kal Lavelle (more to be announced). Plus me, of course, your humble singing-impresario. Both SongFests (south & north) are going to be great and I hope you'll join us for the weekend nearest you. For more info and to order tickets & accommodation CLICK HERE for SongFest 2019 (south & north)
Meanwhile...
If you'd like to receive 'gig-alerts' and 'tour-updates', you're invited to CLICK to JOIN DEAN's EMAIL LIST.
Enjoy the music and see you on the road!
All the best,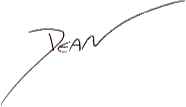 Deano