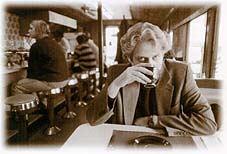 How's it going, folks?
I hope life's treating you well.
Everything's just dandy here in not-very-sunny-at-the-moment Peekskill, NY.
The leak under the kitchen sink is finally fixed and the house is still standing. I have to top up the power steering fluid every week or so, but my '97 Ford's still running. It's a little out of tune but the piano still plays. In short, everything's just hunky dory.
Now I realize that doesn't mean the world isn't still on the brink of financial collapse and there's no guarantee that a newly discovered giant black hole won't suck up our entire galaxy like a humungous Dyson vacuum cleaner. And despite all logic there still remains the remotest of possibilities that Newt Gingrich could become the next President of the United States.
But for the moment, I can't complain. And besides, if Newt Gingrich ever did become president, the comedic possibilities would almost outweigh the inevitable disaster.
Actually, the thing I'm most amazed by is not that the world keeps on spinning, but that this newfangled contraption they call the internet keeps hanging together. Who'd o' thunk it? Cobbled together out of bits of wire, bubblegum and silicon, wrapped around Earth like a giant ball of string... And yet I'm able to type the most inane nonsense, click a button and thousands of unsuspecting readers wake up to find my miscellaneous missive in their inbox. (Speaking of which, I'm still in the process of catching up on a whole bunch of emails that piled up while I was on tour, so humble apologies to anyone that hasn't heard back from me.)
Meanwhile, I was chagrinned to hear, this week, that Fox News has outed the Muppets as commie, radical, treehugging, anti-capitalists. Murdoch's ultra-conservative media outlet is accusing the Muppets of fostering anti-corporate sentiments in their latest holiday film, which features a plot in which Kermit, Miss Piggy and the gang fight the evil oil tycoon, Rich Texman, who's threatening to destroy their beloved theatre in order to drill for oil.
As someone who has been accused of singing like '...Kermit the Frog on Quaaludes.' - Editor NME (it's not easy being Dean), I'm compelled to leap to Kermit's defense. In fact the whole controversy is ludicrous given that the Muppets themselves are fabricated from foam, plastic and artificial fur, all synthetic, petroleum-based products. Glad I could shine a little light on this complex and polarizing issue.
So don't let this silly controversy distract you from your own festive pursuits; the holidays are just around the bend, so here's wishing all of you a fun, relaxing, delicious, fulfilling, hilarious, not-too-exciting, family and friend-filled, fingers, toes and heart-warming holiday season.
Speaking of shining a light....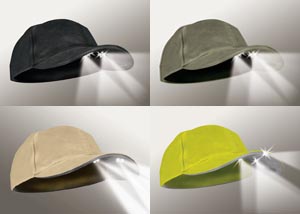 Anyone that made it to one of my 2011 gigs will have seen me demonstrate and tout the virtues of these amazing LED LightCaps. I've stated that they've changed my life - and it's true. A day doesn't go by that I I don't reach for my trusty LightCap to trace the wiring to my local-area-network, take out the trash, read a book in bed or get down on my hands and knees to see where an adventurous chipmunk is hiding in the corner. Everytime I put one of these LightCaps on my head and click-on the under-the-rim switch I ask myself, 'why doesn't everyone have one of these?'.
Well, now you can! Of course, I also have a few albums plus assorted T-Shirts, posters, mousemats and guitar pics for sale in the ORDER section of this website, all of which can still be shipped to you in time for the holidays. [note: remember, anyone that's already purchased a Dean-guitar pick gets a 10% discount off all online merch - just enter the 4-digit number in the discount field at the bottom of the order page]
Also, I'm extending my 'Pay-What-You-Like' album download offer. (see below) Listen to any of my last five studio albums (Submarine Races, Squirrels in the Attic, The Treehouse Journals, Songs for Grownups, Rumpled Romeo) and then pay-what-you-like or nothing at all!
Finally, if you're flummoxed about finding that special gift for that special musician in your life (or your special self!), check out the info for my 2012 'Songwriting Seminar', hosted by the French House Party, to be held July 20 thru 23, 2012 in the beautiful south of France, right outside the ancient city of Carcassonne. This will be my third year running the course and it's always proved to be a terrific weekend - three days of beautiful scenery, delicious food, good company and lots of music. Slots are limited, so if you're interested, best to book early.
http://frenchhouseparty.co.uk/deanfriedman.html
Well, what else is there to say, but take care of yourselves, drive safe, be healthy and watch out for marauding Muppets.
All the best,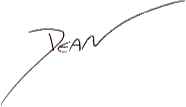 Deano