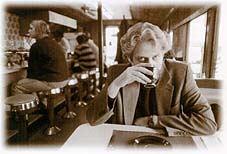 Hey Everybody,
As always, I've left updating this What's New section 'til the last minute, before I fly across the pond to kick off another 40+ City UK/Ireland/France tour. ORDER TICKETS
So, suffice to say, there's a whole heckuva lot that's new: starting with the tour, of course - August thru October, including a 3 week run at the Edinburgh Fringe Festival performing at my favorite Fringe venue, the Sweet Grassmarket (Apex International Hotel).
Also, I've written a kids musical titled, "Smelly Feet" - a children's musical that really stinks! It's also running at the Sweet Grassmarket featuring a talented cast of performers. I'm not performing in it myself, but I've written the songs and the book for the musical. It's a toe-tickling, tune-humming musical featuring a slew of silly songs, and telling the tale of three kids and their hilarious adventures in their quest to find a cure for Pete's smelly feet. The show is filled with silly singalongs and lots of fun audience participation. [For families with kids ages three to eight.] Check it out!: Dean Friedman's "Smelly Feet"
And then there's my 'Dean Friedman YouTube Video Contest' where you're all invited to create your own music videos of your favorite Dean Friedman songs. The're 1,000 in prizes! So, get out those video cameras and cell phones! Find out all about it here: Dean's YouTube Video Contest!'
There's lots more, including a new compilation album coming out soon, titled, 'Words & Music', but the taxi's here and I've got to head off to the airport.
So...
Everybody be well! Hope to see you at some of the gigs.
Have a great summer!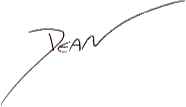 Deano