WEEKEND 'SONGWRITING SEMINAR' at the FRENCH HOUSE PARTY
CARCASSONNE, FRANCE -
July 25 - 28, 2014
Everyone had such a great time, this past summer, I'll be doing it again next summer... On the weekend of July 25 thru 28, I'll be conducting a weekend 'Songwriting Seminar' in lovely,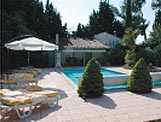 Carcassone, France, in a 200 year old converted stone barn, hosted by the lovely folks of http://frenchhouseparty.co.uk. So, if you like the idea of playing music and talking about songwriting for a few days, in an idyllic spot in the south of France, click on the following link to learn more about the weekend at: http://frenchhouseparty.co.uk or send an email to: enquiries@frenchhouseparty.co.uk .
The weekend course is £750 per person, is limited to only 14 people and includes delicious meals, wine-tasting, pool, tennis, boules pitch, plus a Saturday night Dean Friedman concert. Contact enquiries@frenchhouseparty.co.uk for more info and to sign up.
Check out this video of the seminar...