IF THIS FLASH-SONG MADE YOU LAUGH, CLICK HERE TO SEND TO A FRIEND. IF YOU REALLY, REALLY LIKED IT, HELP US PAY FOR OUR BANDWIDTH BY VISITING DEAN'S WEBSITE AT WWW.DEANFRIEDMAN.COM THANKS FOR SUPPORTING INDEPENDENT ARTISTS!
TROUBLE DOWNLOADING/PLAYING? CLICK HERE FOR HELP.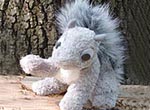 4 MORE YEARS, written & produced by independent recording artist, Dean Friedman, is a preview track from the soon-to-be-released comedy CD, 'SQUIRRELS IN THE ATTIC'. PRE-ORDER your copy now or join Dean's EMAIL LIST to be notified of the upcoming release. Visit Dean's website www.deanfriedman.com to hear more great songs and check out some of his classic CD's. While you're there, take a peak at the hilarious photo-comic-strip 'Bosom of Suburbia' featuring the 'Adventures of Earl the Squirrel'!
COPYRIGHT (C) 2006 DEAN FRIEDMAN PRODUCTIONS