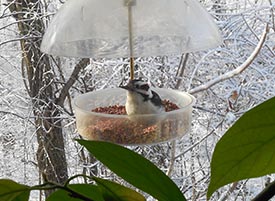 Hi Everybody,
There are only two things in life that are guaranteed, if you live here in the northeastern United States.
1. Taxes are due on April 15th - like or not!
and...
2. Just when you've grown accustomed to the idea that spring weather has finally arrived - crocuses blooming, buds starting to open - you wake up one morning, in the middle of April, with a snow-covered lawn.
Seriously, these pictures were taken outside my window just three days ago. All the snow has since melted and the weather's getting milder, but it was a nice surprise, especially knowing it was bound to melt quickly and I wouldn't have to shovel the driveway again.
A couple of quick gig announcements:
Tickets to the Belfast - Crescent Arts Centre gig on Wednesday 24th September are now on sale!
And I've just added a date in Shrewsbury at the Henry Tudor House, Sunday, 26th October.
You can order tickets to all the gigs in the GIG section of www.DeanFriedman.com .
And if you live in the US, don't forget I'm gigging with my band, the South Street Fusion Project next Friday & Saturday night April 25 & 26. 10pm to midnight at the Winery in Mohegan Lake, NY. It's a really cool venue with good food and a nice place to hang out.
Meanwhile, I'm planning a social media campaign to try and 'spread the word (and the music) about all these upcoming gigs. If anyone's got any creative suggestions for how to let more folks know about the tour, give me a shout.
Even though it's still officially spring (at least here in the northern hemisphere) and all the snow has melted, here's a link to one of my personal favorites off of my Treehouse Journals album. Enjoy...
https://soundcloud.com/deanfriedman/no-school-today
Hope to see you at one of the upcoming gigs!
Have a great weekend!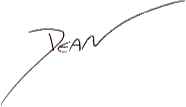 Dean
CLICK HERE TO ORDER TICKETS TO DEAN's upcoming
US/UK/IRELAND/FRANCE TOUR DATES