Hey Everybody,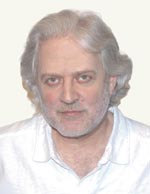 First, a few quick gig announcements (the announcements, not the gigs): I'll be playing this Sunday, April 29th, at the Turning Point in Piermont, NY (4:00pm early show), a fun, intimate venue and one of my favorite local area gigs. ORDER TICKETS.
Next, I've just confirmed a Belfast gig at a cool venue in Northern Ireland, named the No Alibis Bookstore, on Friday, November 2nd. ORDER TICKETS.
And, of course, tickets to all the gigs on my upcoming 40-city UK/Ireland Tour can be ordered here, as well: ORDER TICKETS.
Meanwhile, life's hunky dory, here in Peekskill, NY.
Speaking of which, many of you may be surprised to learn of some fascinating facts unearthed by local historian, John Curran, about this fair, riverside town. Most of you will be familiar with the classic book (and movie), 'The Wonderful Wizard of Oz', authored by Frank Baum.
Turns out that Frank Baum grew up in upstate New York, a few hundred miles north of here, and at age 12 was sent, by ferry, down the Hudson River, to a military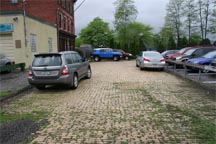 academy, here in Peekskill. As the story has it, there was a brick road made of yellow Dutch pavers (the area was once settled by the Dutch) which led from the dock to the military academy, atop the hill. When young Baum got off the ferry that delivered him to town, he is said to have asked the way to the academy and was simply told, 'Just follow the yellow brick road!"
Amazingly, a short stretch of that original 'yellow brick road' remains to this day (see picture on right). Not making this up! Cool, huh?
Monkey Business
Now, I can still recall, as a little kid watching the 'Wizard of Oz' on TV, being really scared the first time I saw all those flying monkeys flapping across the sky. I never suspected, then, that, years later, I'd wind up marrying a zoologist and living with one. (a monkey, that is, and a zoologist). Amelia, our 40plus year old capuchin monkey, is a senior citizen, by now, and has slowed down, considerably, but in her younger days, she did, indeed, fly around the house, emptying the fridge, spice cabinets, and anything else that could be opened, uncapped or unscrewed.
Anyway, a family friend, Robin Schwartz, is a talented photographer and, a number of years ago, she embarked on a photo-project taking pictures of her lovely daughter, also named, Amelia, with assorted exotic animals - kangaroos, llamas, elephants, monkeys, etc... - including our own Amelia.
Last month, Robin's, and her daughter's, efforts were rewarded with a featured spread in the New York Times Magazine and we're all delighted to see her beautiful photographs celebrated. So, I thought you all would enjoy seeing them, too. It's really cool stuff!
Here's a picture (below) of the two Amelia's in our front yard. I encourage you to click on the link below to visit Robin's website and see some more of her amazing photos. (click thru to the Gallery / Amelia's World)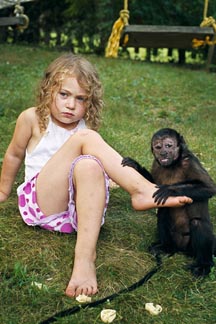 Robin Schwartz - 'Amelia's World'
A book containing these photos is coming soon and anyone interested can order any of her beautiful prints by contacting Robin through her website. Also, check out this YouTube clip, where Robin talks about the photo series!: 'Amelia's World' video clip
Well, I guess that's all for now. Me, I'm off to see the wizard!
Everybody take care and be well!
See you on the (yellow brick) road!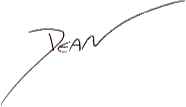 Deano
PS: Some of the smaller venues are already close to selling out, so if you want to be absolutely sure of getting tickets to the upcoming gigs you're advised to cross your fingers and wait until the very last minute and hope the venue can somehow squeeze you into the back, somewhere, behind a view obscuring pillar, or maybe slip in through a side door during the interval. Of course, following that advice could conceivably get you arrested or, worse, cause you to miss my life celebrating performance of 'Death to the Neighbors'; instead, you might want to consider ORDERING YOUR TICKETS TODAY! ;-)
PPS: I already anticipated comments from a handful of folks complaining about the unnecessary sarcasm of the previous paragraph. To them I can only reply most humbly, ORDER YOUR TICKETS TOMORROW!
PPPS: Being the prescient songwriter that I am (On my double-CD 'Songs for Grownups', I predicted world peace in approximately one million years, give or take a millenium - just wait, you'll see!), it's already clear to me that some of you folks, having read this far, will be wondering whether I've, perhaps, gone one PPPS too far. And to them I'm compelled to preemptively exclaim, ORDER YOUR TICKETS NEXT TUESDAY AT 2:00PM EASTERN STANDARD TIME (7:00PM GREENWICH MEAN TIME) AND RECEIVE A FREE DOWNLOAD PLUS A PERSONAL MESSAGE FROM THE INVENTOR OF THE HONKBLATT!
PPPPS: Or not! I mean, you know, it's up to you. No pressure!
PPPPS: Enjoy your weekend! ;-) DF