PRESS PRESS PRESS PRESS RELEASE PRESS RELEASE PRESS RELEASE PRESS RELEASE PRESS PRESS PRESS PRESS PRESS
=============================================================================================================
DEAN FRIEDMAN 2005 UK TOUR TO PROMOTE NEW COMEDY ALBUM, 'SQUIRRELS IN THE ATTIC'
TOUR TO BE SPONSORED BY UK'S LEADING CANNABIS SEED SUPPLIER
"Sophisticated and humorous work from an old master!" Scotland on Sunday
"With his mix of jaunty ditties, sentimental ballads and bashful charm, Friedman is the pop troubador of choice." The Scotsman
Dean Friedman's 2005 UK tour, which starts on 14th October at the Bein Inn in Glenfarg, will be sponsored by the UK's leading supplier of cannabis seeds, Goldenseed.co.uk. His new album, Squirrels In The Attic, which was completed less than three weeks before the tour begins, includes a song called 'Doint, Doint, It's Just A Little Joint', a catchy ode to this illegal (downgraded) herb.
Goldenseed.co.uk will be providing Friedman with 1,000 seeds, to be distributed, along with the new CD, to music reviewers and to the first ten CD purchasers at every concert on the tour. Says a bemused Friedman, 'As long as it doesn't rain and the seeds don't get wet, everything we're doing is perfectly legal. If it rains, though, and the seeds start to germinate… uh, we may have a problem.' Technically, according to UK law, possession and sale of cannabis seeds is legal unless and until they germinate.
Dean Friedman, best known for his singles 'Ariel', 'Lucky Stars', 'Lydia', 'McDonald's Girl' and 'Woman of Mine', announces a fifteen city UK Tour running from Oct. 14 to Nov. 4, 2005. The tour accompanies the release of Friedman's sixth studio album, a collection of original comedy songs, entitled, 'Squirrels in the Attic'. [release date: Oct. 15, 2005. Real Life Records].
Unlike Friedman's previous studio releases, the new CD consists, exclusively, of comedy songs, including a tender treatise on brotherly love entitled, 'Death to the Neighbors' and a touching homage to Washington DC's favorite intern, 'I Miss Monica'. Other titles include, 'I Never Really Liked You All That Much', 'I'm A Clone', and an uplifting, anti-email-spam ditty entitled, 'Thank God My Penis is Just the Right Size'.
Friedman premiered many of the new tunes at last summer's Edinburgh Fringe Festival, where his show garnered rave reviews. Friedman, who also performed his popular, 'Silly Song, Sing-Along', children's show at last summer's Fringe Festival, warns, 'The songs on the new album, 'Squirrels in the Attic', are extremely silly, but they're definitely NOT for kids! This album is for adults only. I've been mistakenly perceived as Mr. Middle of the Road for quite a while and with the sponsorship from Golden Seeds, and the new album, I feel I'll finally be acknowledged as the shiftless, irresponsible, pot-smoking, sex-crazed, commie-radical lunatic I actually am.' In fact, the CD packaging will contain the following content disclaimer: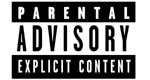 WARNING: This CD contains obscene language, gratuitous depictions of violence, rude references to perverse sexual acts, disparaging remarks about Republicans and an irresponsible endorsement of illegal substances. Parental discretion is advised.
As with Friedman's previous indie CD release, 'The Treehouse Journals', the new album 'Squirrels in the Attic' was completely financed by Friedman's fans via his website www.deanfriedman.com. In this unique funding scheme, Friedman's fans pre-ordered signed and numbered copies of the first 2500 CD's, providing Friedman with the funds necessary to record and manufacture the new album, without his having to rely on the traditional music industry model, which is typically disadvantageous to the artist. According to Friedman, 'I made more money selling 5,000 copies of my last CD, than I did selling a million units with a traditional record label. All I can say to my fans is, thanks!'
Tickets to all shows plus all of Friedman's studio albums are available online:www.deanfriedman.com.
For further information contact:
Fiona Duff/Natalie Biggs
Duff Publicity
0131 558 1199
GO TO: WWW.DEANFRIEDMAN.COM FOR TOUR DATES
For info contact: Steve Schwartz info@deanfriedman.com