Company Background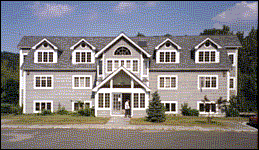 ---
InVideo Systems, Inc. is a virtual reality game company that specializes in creating interactive VR games and game systems for the entertainment, education and corporate markets. InVideo Systems, Inc. is the developer of the InVideo System, the unencumbered (no helmet) virtual reality system which allows participants to step inside a video game and interact in real-time with animated objects.
InVideo environments are currently featured on TV and at leading children's museums, science museums and family entertainment centers around the world. InVideo clients include Viacom/Nickelodeon, Disney, Blockbuster Entertainment, Fuji TV, the Eureka! Children's Museum, the Liberty Science Center, the Franklin Institute and the Museum of Science in Boston, among others.
InVideo is featured on the hit TV series Nick Arcade, which airs on the NICKELODEON cable network . InVideo has also been featured on the hit series "Naruhodo the World" which airs on FUJI TV in Japan.
A custom InVideo System is featured at the new Blockbuster Golf & Games family entertainment center in Sunrise, FL. Blockbuster's InVideo System runs the popular InVideo game "Eat-A-Bug", plus four other children's games, and is configured with a Polaroid FreezeFrame unit which allows parents to purchase Polaroid photos of their children playing InVideo games.
Custom InVideo environments developed for museums include Musical Teeth - the Science Place, Dallas,TX; AirPaint - the St. Louis Science Center; and Virtual VolleyBall - Museum of Science, Boston, MA.
InVideo Systems, Inc. is headed by multimedia artist/producer Dean Friedman. (Dean Friedman Home Page.) Friedman's background as a top-20 recording artist, video producer and best-selling author on music synthesis makes him uniquely qualified to develop state-of-the-art VR productions which merge high-end technologies with the creative arts. "We are concentrating our efforts on creating the most accessible, comfortable and easy-to-use forms of VR for the whole family to enjoy," says Friedman, President and Creative Director.
InVideo Systems, Inc. is currently working on InVideo environments and games tailored to a variety of public venues including museums, zoos, aquariums, family entertainment centers, shopping malls, theme parks, trade shows and fitness centers. The company is a sister company of Cool Stuff For Kids, producers of The Music Atrium, A Musical Playground for Kids.
---
---
Questions and comments to: Dean
© 2005 InVideo Systems, Inc.