DeanMail - December 2013 - Dean's YouTube Video Contest Winners Announced
Hi Folks,
After an exhaustive judging process, which contained many of moments of awesomeness, incredulity and hilarity, I'm very pleased to announce the winners of the 'Dean Friedman YouTube Video Contest.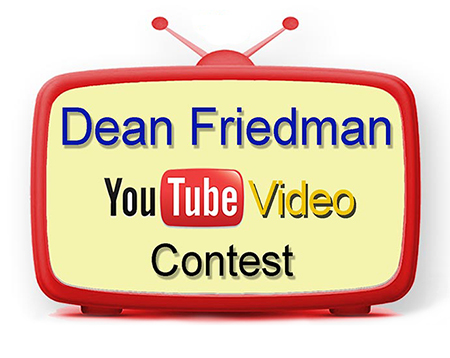 The task was incredibly difficult - much more so than I could have anticipated - owing to the astonishing quality (and in some cases the utter lack thereof), of all the entries. Truly, it was a treat running this contest and thanks are due to my able team of hardworking judges who aided and advised during the painstaking and fun process.
Before announcing the winners, I'd just like to thank and acknowledge everyone who took the time to make their video and enter the contest, and say that regardless of whether your video wound up a winner, they were all, even the truly inane ones, amazing beyond words! So, here goes...
WINNER! - Best Lip Synch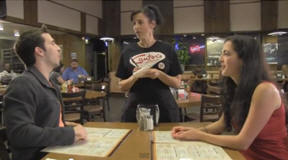 Jesse Levy
WINNER! - Best Cover Version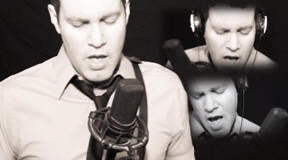 Chris Commisso of The Piano Shack
................
Honorable Mentions go to:
Sweet Little Angel - Nia Nichols (Very sweet! Nice job, Nia.)
Woman of Mine - Ron Pursley / OhGodItsThem
Company - David Clement-Horton
WINNER! - Funniest Video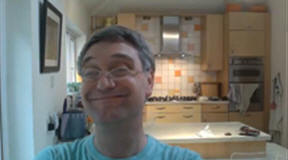 David H Keen
................
Honorable Mentions go to:
The Letter - Ryan aka Princess Monolithic
Ariel - Facemasking - The Gate Staff
WINNER! - Best Animation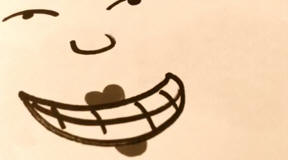 Megan Gutteridge
And finally, Winner of Best Video (drumroll...................)
D
R
U
M
R
O
L
L
L
.
.
.
.
WINNER! - Best Video
"Well, Well," Said the Rocking Chair'
Megan Gutteridge
................
Honorable Mention goes to:
The Deli Song - Chris Commisso
McDonald's Girl - Newsguy Greg
Congratulations all you guys and gals for producing such cool videos! And 'way-to-go' 11 year old Megan Gutteridge for producing, not one but, two terrific winning videos. Woohoo! But wait! I'm compelled to acknowledge a number of remarkable videos that deserve additional HONORABLE MENTIONS in categories I hadn't even considered. So here goes (more drumrolls...........)
Even More Honorable Mentions for...
Best Choreography: S&M - Sekhmet1Songstress
Oddest Video Verging on Spousal Abuse: Lucky Stars Tribute - Mandy Clark
Best Laundry Detergent Commercial Containing a Saxophone Solo by a Mouse: Ariel - Martyn Healy
Best Strip Tease: S&M - Trudy Lite
Most Creative Use of Scenes from the movie, 'Pretty Women' starring Julia Roberts: Shopping Bag Ladies - Andy O'Brien
Most Unusual Reinterpretation of Two Songs Merged and Completely Transformed - Well, Well, Shopping Bag Ladies - The Godmother
Really Cool 'McDonald's Girl' ensemble video - NewsGuyGreg
Best Brother Duo: Ariel - The Miller Brothers
Truthfully, every video was a winner in my book and wish I could list them all... Oh, wait, I can. And I urge you to check 'em all out by going to the Dean's YouTube Contest Video link, enlarge the first video to full-screen and watch 'em all! Just sit back and enjoy the show.
Winners will receive their cash prizes by snail mail.
Anyway, this was fun. I hope we can do it again next year.
Everybody be well and if you still haven't figured out what to get your honey for Christmas, there's still time to order a copy of my new compilation album, 'Words & Music' or the 35th Anniversary Digitally Remastered Edition of "Well, Well," Said the Rocking Chair', plus all sorts of other cool stuff: ORDER CD's, T-Shirts and other Cool Stuff
Enjoy the videos and have a great weekend, everybody!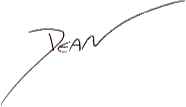 Dean
copyright (c) 2013 Dean Friedman Productions
If you would like to be removed from Dean's email list, please send a reply email with the word UNSUBSCRIBE in the subject.