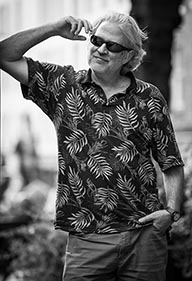 Hey Everybody,
First, a quick gig-alert. A 'free' afternoon Dean Friedman concert, this Sunday, Oct. 27th, 2:00pm at the Budarz Theater in the Ossining Public Library in Ossining, NY. click for more info If you're in the NY area, come join us for a fun gig. After having just completed a forty plus gig European tour, I should know most of the words! ;-)
Forty some odd gigs - done! I'm always at a little bit of a loss to describe traveling a whole bunch of miles, performing dozens of gigs for thousands of folks all over England, Scotland, Wales, Ireland and France.
It's a jumbled mix of awesome, exhausting, exhilarating, tedious, cool, frustrating, amazing, boring, delightful, nerve-wracking and abso-bleepin'-lutely amazing!
Did I mention fun? Satisfying too.
Thanks to each and every one of you folks that ordered tickets, printed 'em out, drove to the gigs and sat and listened (and sang along), while I tried to sing the songs as best I can. Obviously, if it weren't for you guys showing up at the gigs, I'd have to find some other line of work, like raising llamas or mining bitcoins or cultivating an extremely potent strain of sativa. Hmmm... But hey, you keep showing up at the gigs, for which I'm grateful, so I guess I'll keep recording albums and singing these songs.
There were too many highlights to squeeze into a short newsletter but a few stand out and for the benefit of those of you who don't also follow my Facebook or Twitter pages, here are a few...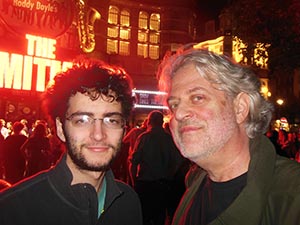 This is a pic of me and my son, Sam, attending the world premier of the new West End musical, Roddie Doyle's 'THE COMMITMENTS', which contains an entire six seconds of my once-banned song, 'McDonald's Girl'. Kinda cool to be listed in a program that includes songwriters like Lennon and McCartney; Jagger and Richards; Otis Reading; Holland, Dozier and Holland; Mancini and Mercer.
Sam joined up with me for the last two weeks of the tour for a string of really cool dates from Birmingham to Liverpool to Manchester to Leeds to London, with lots in between.
Sam's a killer keyboard player and plays a mean harmonica, or in the words of one reviewer,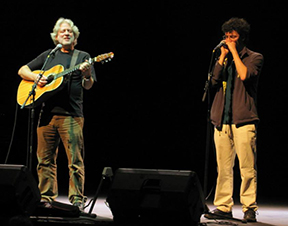 he played, '...one of the finest harmonica solos you are ever likely to see on stage...' You can read the full review of our Liverpool gig here: Epstein Theatre gig review
Each venue in each city possesses a unique character and charm. Impossible, in this short space, to name them all, but just to mention a few... It was a thrill returning to what was once the Neptune - now Epstein Theatre in Liverpool, playing for what's always a boisterous and enthusiastic crowd. A pleasure playing the stunning nine foot Steinway grand gracing the beautiful wood paneled Royal Northern College of Music concert hall in Manchester. A happy surprise to look out at such a large, smiling crowd on a Monday night at the historic City Varieties Theatre in Leeds. And, speaking of historic... it was humbling performing on the stage of the oldest continuously operating theatre in England (1788; two hundred, twenty five years!) - the Georgian Theatre Royal in Richmond. And if we're talking history here, it was mind-blowing turning the iron handle of the oldest church-door in England to enter the St Botolph's Church gig in Hadstock. How old you ask? One thousand years old! And thanks again to Jamie S., who responded to my email blast concerning the cancelled High Barn date and successfully relocated the gig. It was a special night. As always the food, hospitality, ambiance and audiences at the Crooked Billet, Henley-on-Thames, were sublime. I could go on and on. But let me just say thanks again to everyone who attended, supported and helped make these gigs possible. I couldn't do it alone.
Anyway, I've got all sorts of stuff to do now that I'm off the road. But before I start checking off the list of all those pending projects and pressing tasks, there's one very important undertaking I'm compelled to prioritize and move to the very top of that list, the most crucial task ahead of me and the thing I'm most looking forward to doing over the next week or so, and that is...
Absolutely nothing!
So, excuse me while I rush off to prepare to do just that.
Hey, it's a tough gig, but someone's got to do it!
Oh, by the way, if you're reading this in the UK, they're about to rebroadcast my original appearance on the Top of the Pops TV show, from Nov. 16, 1978, where I perform Lydia live with full orchestra, tonight at 7:30pm. Artists featured on the show include some singer-songwriter named Elton John; a band fronted by an oh-so-stylish model-type beauty known as Blondie; and a group led by passion-fueled, flamboyant front-man, Freddie Mercury, named Queen; oh, and then there's me! ;-) It's scheduled to air tonight, Oct. 24 7:30pm on BBC Channel 4 and will repeat Oct. 25 1:00am, Oct. 27 1:25am. You can't yet view it from the US, but I'll try to post a version of it as soon as I'm able. It's pretty funny stuff!
Anyway, thanks for listening, everybody. Take it easy.
All the best,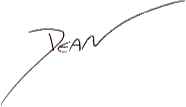 Deano