Hey Folks,

The US government may have closed up shop and stepped out for a smoke, leaving a 'CLOSED 'TIL FURTHER NOTICE' sign on the door, but I'm still zipping all over the countryside singing my songs to friendly crowds. The gigs have been great and there are still a bunch coming up, including Liverpool, Manchester, Leicester, Leeds, London and lots more in between. (see remaining tour-dates below)

SOLVING THE 'IS IT A WAVE OR A PARTICLE?' PICKLE?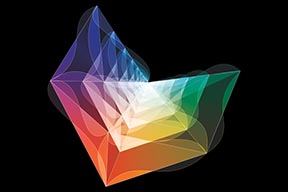 Meanwhile, while I've been motoring all over Ireland, England, Scotland and Wales, physicists have come up with a really cool jewel-like geometric object, called an amplituhedron that some believe can help explain some of the bizarre and quirky behavior of particles described in quantum theory. Supposedly, this conceptual object challenges all of our current notions of time and space - in other words, reality! ;-)
I don't have f*&#ing clue what they're on about, and I suspect they really don't either, and that they just like to play with cool origami-like toys. This is, after all, a generation that grew up on Transformers and Gobots. Apparently, this amazing crystalline-like geometric structure enables physicists to solve complex quantum problems by simply calculating its volume vs the previous linear method which yielded cumbersome, thousand-term mathematical expressions.
I just think it's real pretty!
COMMITTED TO AN ANGEL IN A POLYESTER UNIFORM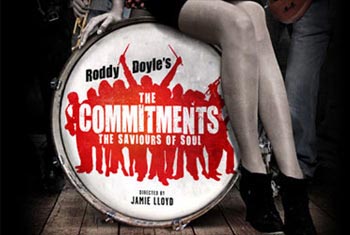 Anyway, while I admit to finding quantum physics strange, I was totally befuddled when I learned that the producers of the brand new West End musical, 'The Commitments', wanted to license 6 seconds of my song, 'McDonald's Girl', to appear in the show.
The new West End musical is based on the classic Alan Parker film of the '90's, which was based on the Roddy Doyle's best-selling novel, 'The Commitments'. The musical premiers this month at the Palace Theatre in London's west end. It's just a short excerpt, so be sure not to blink! Should be fun, though!
HIGH DRAMA AT THE HIGH BARN
A brief update regarding the status of my High Barn gig in Great Bardfield, scheduled for Friday, 18th October: The High Barn venue is currently in the process of being sold. The venue managers continue to insist the gig will take place as scheduled, however I believe there is a possibility I may have to find an alternate venue, in which case I will let folks know. Any questions, just give me a shout.
That's all for now. Everybody take it easy and I hope to see some of you at the upcoming gigs. Don't forget to invite all your friends, relatives and neighbors - even the ones that live to your right!
All the best,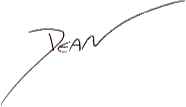 Dean