Wow! September's already here. Where did the summer go?

Well, wherever it went, it was a good one. I had a terrific time at the Edinburgh Fringe, made especially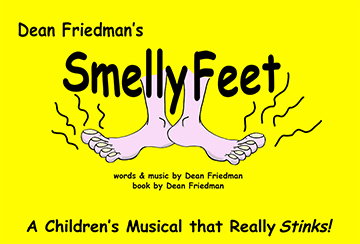 so by the wonderful cast and crew who turned my super-silly musical, "Smelly Feet", into a certified success. Thanks to JD Henshaw, Annie Marrs, Paul Cregan, Grant Keelan,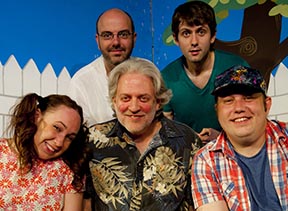 Pippa Reid, and the rest of the Sweet venue gang for all their amazing efforts and for turning a highly-suspect script into a giggle-fest enjoyed by close to 1,000 laughing kids and their families.
Oh, and, of course, I can't forget a key cast-member, the inimitable, 'Slimey', whose sluggish performance won rave reviews on and off the stage throughout the Grassmarket. Here's Slimey communing with some of his ancestors between shows: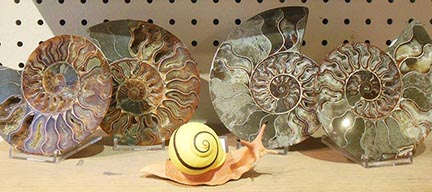 I'm already having some preliminary conversations about putting "Smelly Feet" on the road, so keep your eyes and ears open - noses too - for upcoming news. [note: any venues or schools interested in bringing "Smelly Feet" to your area, give me a shout.]
Following the Fringe, I headed south for some lovely gigs in Bristol and Corfe Castle, and including a really fun afternoon where I was headlining at the new New Forest Folk Festival. Wonderful music. Terrific atmosphere. Great crowd. And really nice folks running it all. A fine way to end the summer!

I'm back home in NY, now, catching my breath mid-tour, but getting ready to hop across the pond, next week, for the 2nd leg of my UK/Ireland tour. 20 more gigs from Dublin to London. If you haven't already, you can order tickets in the GIG section of my website: www.deanfriedman.com
Hmmmm... let's see. Did I forget anything?
Well, of course!...
Permit me to extend an enormous 'Thank You!' to all those generous folks who've already contributed to my IndieGogo crowdfunding campaign to fund the creation of a SongBook for my album, "Well,Well," Said the Rocking Chair'!
Incredibly, due to your efforts, I've already raised over half my 5k goal. There are only a few more days to go in the campaign, but if just 75 more folks decide to get on-board and pre-order a copy of the SongBook, I should be able to reach it.
But let me say this: even if I fall a little bit short of my fundraising goal, I remain fully committed to getting the "Well, Well," Said the Rocking Chair' SongBook made. That said, raising the full amount will make the job a whole lot easier to complete.
If you'd like to participate, it's not too late. Just click on the following link to help fund the creation of a SongBook for my album, "Well,Well," Said the Rocking Chair'!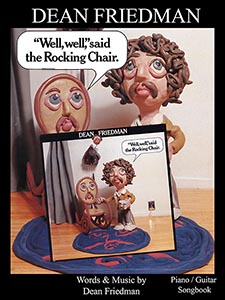 Well, well, I guess that's about all for now.
Take it easy, everybody.
All the best and see you out on the road!
Cheers,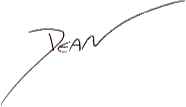 Dean