Hi Folks,

I hope you're all surviving the heat! Me? I've been hugging the air-conditioner and spending an inordinate amount of time re-organizing the shelves in the refrigerator, every few hours. (I can never decide where to store the pickle jar.)

Meanwhile...

I'm off to France in just a few days to conduct my 'Songwriting Seminar' at the French House Party and kick off my European tour with two gigs in France - Carcassonne, then La Baronniere nr Poiters - then north to Scotland for my 3-week run at the Edinburgh Fringe Festival (plus gigs in Glasgow, Ayr and Bathgate).

But curiously, while I was standing near the open refrigerator, relishing a blast of cold air and contemplating the perplexities of pickle-placement, an odd thought occurred to me. I thought to myself, 'hmmm... maybe I should launch a Dean Friedman YouTube Video Contest!'

And so I have.

Folks, I'm pleased to announce the official, Dean Friedman YouTube Video Contest, open to anyone with a video camera and an urge to sing, or lip-synch, or dance around acting goofy (or serious) to their favorite Dean Friedman song.

Check out the video below, which explains all about the contest.

And you'll find the official rules at: www.deanfriedman.com/videocontest.html

I hope a whole bunch of you will enter the contest and I'm really looking forward to seeing the YouTube video results!

Have fun! Stay cool! See you on tour!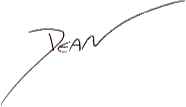 Dean