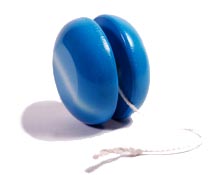 Hey Folks,
Just in case your life isn't already overwhelmed by a plethora (a whole bunch) of inane, mundane and mindless tasks, I've thoughtfully devised a short, but indisputably time-wasting (all of 2 minutes), survey for you to fill out at your leisure, assuming you have any.
And as added incentive, everyone who completes the brief survey receives a free music download from my 'Deano's Demos' collection, of my song, 'Yo-Yo'.
The results of this survey will be instrumental in helping me determine what I should focus on for my next project.
[Quick aside: I've just confirmed a handful of new tour dates including: Dublin, Belfast, Leicester, Bridgwater and a few US gigs in Florida and NY. You can order tickets by clicking on the ORDER TICKETS links below or just go to the GIG section of my website: www.DeanFriedman.com .]
So, anyway, back to the survey...