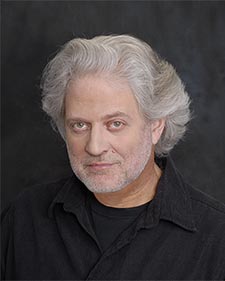 Hey Folks,
It started out as an uneventful day... until the doorbell rang.
This was immediate cause for concern, because our doorbell has been broken for years. Our cat-mat works just fine - a pressure sensitive pad that plays, 'Yellow Rose of Texas', whenever our increasingly large, orange cat, Murray, wants to be let inside. But the regular doorbell has been on my list of things-to-fix-around-the-house for longer than I am willing to admit.
So, when the doorbell rang this afternoon, I was on heightened alert for two reasons: 1. Like I say, it hasn't worked for years, and 2. normally, the only time anyone actually tries to ring our bell is if it's an official notice from the tax-man, or if I'm being sued by my old record company for bootlegging my own albums; neither of which options I find particularly appealing.
But being the reckless type, I opened the door anyway.
And surprise! No tax lien or subpoena.
Instead, I'm very pleased to report that my shiny brand new US passport just arrived by express mail (my old one was due to expire any day).
Which means, according to the US State Department and Homeland Security, I am now officially able to embark on a 40+ city UK/Ireland tour running July through October.
As it happens, I also have a one-off gig in Clearwater, Florida on Saturday, June 8th ORDER TICKETS, but you only need a picture ID to fly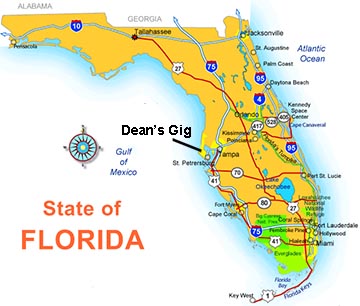 inter-state, so no worries there.
Anyway, that was the main logistical hurdle, now behind me; leaving me plenty left to tend to, including: book flights, rent a car, print posters and flyers, place ads, send press releases, schedule interviews, manufacture and ship CD's, T-shirts and posters (and light-caps, of course!) and - easier said than done - remember the words to all my songs.
The rest is in your capable hands! ;-) Just scroll down to the tour itinerary, pick the venue closest to you, click through and order your tickets (remember to invite your friends). Easy as pie! (or click here: ORDER TICKETS)
As some of you already know from previous tours, the smaller venues - The Crooked Billet, Kitchen Garden Cafe', Guitar Bar, etc... - tend to sell out early, so best not to dawdle. As for the remaining venues, as much as I'm a strong proponent of dawdling - indeed, many is the time I fruitlessly and lackadaisically dawdle the day away - I would strongly discourage you from dawdling, dilly-dallying or dithering when it comes to ordering tickets to my upcoming tour.