Hi Everybody,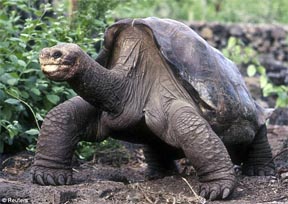 Obviously, it's not that easy to hook-up with a member of the opposite sex when you're a wrinkled, slow-moving, 100 year old tortoise. It's especially difficult when you're the very last of your kind.
A moments pause to bid farewell to Lonesome George, the 100 year old giant Galapagos Islands turtle - the last of his sub-species - who passed away a few days ago, his family lineage now extinct.
Bye George! Sorry to see you go. I hope we're not next!
Not that our demise is especially imminent - global-warming, stray meteors and reality TV notwithstanding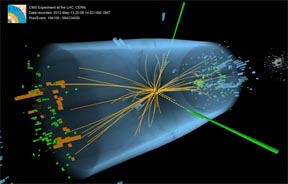 - it's just that whenever you start messing around with the 'god' particle - Higgs Boson particle discovered by physicists at Cern's Large Hadron Collider - it seems to me one would be wise to exercise some humility and at least a little caution and restraint.
After all, each of these hard-to-pin-down sub-atomic particles are infinitesimally small spheres of next-to-nothingness; miniscule balls of energy and/or maybe matter, bouncing all around us, in us and through us! And any fool knows that playing around with god's balls is not a good idea!
Meanwhile, here's another news scoop to quench your voracious information appetite. Actually, it's more of a double-scoop in a waffle cone with sprinkles on top. More precisely, it's my first gig in Long Island in donkey's years (or turtle's years, poor George). [note: According to my online dictionary, the phrase Donkey's years is derived from Cockney slang for Donkey's ears (rhymes with years), which eventually evolved (or reverted) back to Donkey's Years. In George's case, turtles (or more accurately, land-dwelling tortoises) don't appear to have any discernable ears to speak of. I mean, they do, it's just hard to discern them. Though not quite as difficult, certainly, as discerning Cern's Large Hadron Collider's Higgs Boson particles.]
Now, where was I? Oh, right...
On Saturday, September 22nd I'll be playing a gig in a small venue in Greenport, NY - the Sandpiper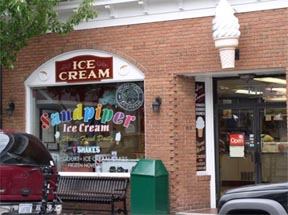 Ice Cream shop. The homemade ice cream is rich, creamy and delicious. Seating is very limited, so be sure to order your tickets early, unless you want to spend the show sitting atop a freezer chest and risk freezing your ears. To order tickets, just go to the GIG section of www.deanfriedman.com.
If you've been reading these emails, you may have noticed that this gig is smack-dab in the middle of my 40+ city UK/Ireland tour. A 6,000 mile round-trip flight for one little gig in Long Island?
Yes, that's how good the ice-cream is!
And speaking of my upcoming 40+ city UK/Ireland tour...
... it's upcoming. If you haven't ordered your tickets yet, it's easy, just go to the GIG section of my website www.deanfriedman.com.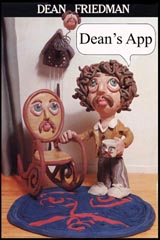 Or, alternatively, you can actually order tickets to the UK/Ireland gigs directly via my cool new 'Dean Friedman Music' App. Works on most mobile devices. It's chock full of my music, videos, embarrassing pics, Twitter and Facebook feeds and more. You can download it here.
By the way, to any of you indie musicians, bands, artists, chefs, watchmakers, trapeze-artists, farmers, florists, dance-instructors, veterinarians or any small, medium or large businesses out there... I built this app using a powerful, easy-to-use, online App-builder made by a cool company named, Mobile.Conduit.com I spent a while looking around for a well-designed, easy-to-use and affordable App solution and at the end of the day I picked these guys. Creating my App was really simple to do, even fun, and Mobile.Conduit.com provided excellent support when I had any questions. If you're curious to build your own apps, they're worth checking out. It's free to build your own App and that includes free distribution for up to 5,000 App downloads. And they offer very reasonable upgrades for larger volumes. If you have any questions about it, just drop me an email.
Finally, a big thank you to everyone who voted for my Boobles, Honkblatts & Boing-d-Boings in the Chase small-business 250k grant contest. It's still a long shot, but with your help, I reached the minimum threshold which makes me eligible for consideration in the judging round. I'll let you know the results when they're announced in September.
That's all for now.
Everybody be well, treat each other nice, and have a fun summer.
Because, you never know... to quote the singing Tyrannosaurus Rex in my song, 'Dinosaur Rock' (featuring vocalist, Dennis Elber)...
"You might as well enjoy yourself in spite of what you think...
'cause in a hundred million years we're gonna all be extinct!"
See ya!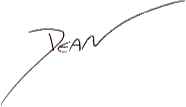 Dean
PS: I'm missing a pair of my favorite socks. Has anyone seen em?
PPS: I met my pal, John Wigham, last summer during my 'Artist Residency' on the beautiful Greek Island of Skyros. In addition to being a terrific bass player, landscape architect and all-around good guy, John and some of his compatriots are in the very early stages of developing holistic, tropical, residential communities in first, Thailand, and then, Malaysia. It's still very early days, but If the places are anything like Skyros, they'll be very cool places, indeed. If you're interested in learning more, visit their Facebook page at Holistic Village.
PPPS: While I still remain skeptical of the so-called 'god' particle, I am a die-hard fan and supporter of the super-talented comedienne/actress/author, 'Janey Godley', who is both a comedic goddess and the genuine article! Catch one of her upcoming gigs here: Janey Godley On Tour