Hey Folks,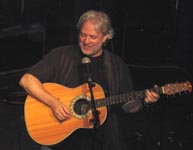 This is just a quick gig-alert to let you know I've confirmed 5 new gigs for the upcoming UK/Ireland Tour. The new dates include: Liverpool, Manchester, Nottingham, Chesham and Milton Keynes (Wolverton). See full itinerary below for details and links to purchase tickets.
Thanks to all of you who've already ordered tickets online via my website. Those early sales are what makes it possible for an indie artist, like me, to launch a national tour (and still afford to download 'Plants vs Zombies' onto my laptop for marathon Zombieathlons.).
In fact, just to say, if you haven't already purchased your tickets for the upcoming tour, now wouldn't be such a bad time to do so! It's not like you're doing anything super critical at this very moment, I mean, cheez... you're reading this mindless email, so you must have some time on your hands, or else, like me, you're simply trying to avoid doing any actual work.
Which is perfectly fine by me. Besides, the weekend is almost here, or will be by the time you're reading this.
So, enjoy it. Have a nice brunch. Watch some TV. Lounge around in your PJ's. Read the funny papers. Take a stroll. Yell at the kids. Toss the cat... whatever it is you like to do to relax - go ahead, you've earned it.
Besides, Monday's just around the corner, so don't waste a perfectly lazy weekend.
Me, I've just got to finalize the Belfast gig (I should know by next week) and the tour will be all set.
Then, of course, comes the hard work... I've got to put new strings on my guitar, get a haircut, book my flights, buy some new pairs of socks, rehearse the lyrics... Yikes!
You know, if I had clones, I could do this entire 40plus city tour in one night, then be back home for the weekend! Imagine that! Although, thinking about it, the airfare might be excessive. Unless I privately charted an entire plane for myselves.
Hmmm...
Not sure what to do about passports and visas.
See you at the gigs!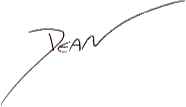 Deano
PS: The Mega-Millions Lottery is now up to $540 Million. So, this is just a heads-up: on the off-chance that I win tonight's drawing, I plan on retiring from the music business to pursue my lifelong dream of becoming a professional snooker player. Just so you know.
PPS: Don't forget, NY / NJ Gigs coming up in a few weeks. (see US GIGS below).
PPPS: If you'd like to help spread the word - and the music - just click one of these cute li'l icons
and share the tour-dates with your friends and distant relatives. Thanks again to everyone who's already shared, liked and re-Tweeted. See ya, DF