So, anyway, you know the story...
It's always a challenge for an indie artist, like myself, to launch a national tour, so it really helps if you purchase tickets early. It helps to cover all those upfront costs like flights, hotels, national ads, illicit bribes, hush money, limos, private island getaways, etc... No, seriously if you order tickets early it makes a big difference in the success of the tour!
Also, anyone interested in becoming a Tour Sponsor and getting your company/name/logo included on the tour-posters and flyers and website and newsletters etc... just give me a shout via this email link: TourSponsor.
And most importantly, folks, you know how we're supposed to be living in a world taken over by social media?
Use it! Spread the word... and the music! ;-)
Tell your friends, family, work-mates, significant others, insignificant others, whoever... that Dean Friedman Tour Dates are NOW ON SALE!
Facebook 'em, Twitter 'em, Floovel 'em, Zooble 'em...
Don't be shy! ;-) Help spread the word.
Meanwhile...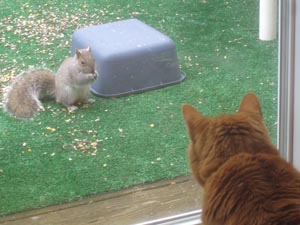 Here's a pic of our cat, Murray, watching his favorite channel - Squirrel TV
Happy almost Spring! See you at the gigs!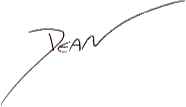 Deano
PS: There are still a few slots left for the French House Party 'Songwriting Seminar' & Concert in Carcassonne, France from July 20-23. Check it out at BOOKING INFO See ya! DF