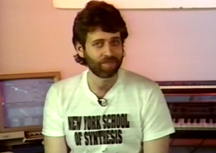 Hi Gang,
I hope you're all enjoying this spankin' brand new year!
I've got a few NY area gigs to mention plus a funny video link, which should make some of you laugh. Not so much funny - ha, ha - more like funny - huh? But first...
GIG ALERT (short notice!) : The Dean Friedman Group at The Winery, Mohegan Lake, NY
Wednesday, January 11th 8:00pm Tickets $10 on the door. www.thewineryatstgeorge.com
You may have noticed that for a while now I've been playing a monthly jazz-instrumental gig at this really cool local venue called, 'The Winery' (at St. George) in Mohegan Lake, NY. It's a beautifully refurbished stone church, now winebar, with great ambience and sound. It's a nice place to just hang out with folks and relax to the music. I do a few of my regular tunes, but it's not a typical Dean Friedman gig - mostly we play a few jazz classics and some original jazz fusion. My pal, Brendan, plays guitar, along with a handful of other fine local musicians. When he's not in school - like tomorrow night - my son, Sam, joins us on keyboards. Sometimes, my daughter, Hannah, gets up and sings a few tunes. It's fun.
So, if you happen to be in the area tomorrow (or tonight if you're reading this on Wed. 11th) stop on by. Bring some friends. Say hello! Directions and ticket info here: www.thewineryatstgeorge.com
Then, on...
Sunday, January 22nd 7:00pm - 9:30pm, I'll be performing a set along with a bunch of super-talented local singer/songwriters at the Bean Runner Cafe, in a benefit performance for the Reform Temple of Putnam Valley. Included on the bill are Mike and Barbara Borok of New Middle Class, Dan Pelletier and the folk duo, Sarah Knapp and Steve Alper.
The Bean Runner Cafe is a cool little joint in downtown Peekskill, NY, good coffee, sandwiches and snacks. And a good place to enjoy some excellent homegrown music! Come on down! Directions and ticket info here: http://www.beanrunnercafe.com
But that doesn't even begin to explain the picture (above) of the goofy guy in the New York School of Synthesis T-Shirt.
Some of you may know that after I was caught smuggling a clutch of rare dragon eggs (an endangered species - I know) from the 3rd moon of Uranus (intended only as a gift for my zoologist sweetheart, not for any financial gain and definitely not meant to be whipped up into a giant breakfast omelet), I was exhiled to the NoLa Bel galaxy for a period of close to two decades. During that time I brushed up on my audio knowledge and honed my synthesis chops with the tentative goal of re-entering society with some marginally marketable skills.
This pursuit led to my authoring the world's first synthesizer guide, 'The Complete Guide to Synthesizers, Sequencers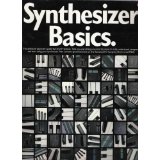 and Drum Machines' and a follow up, 'Synthesizer Basics', which was used by colleges and universities around the universe. [note: the last part is true and you can still find copies of both books on Amazon.com ] Around that time, I also produced and presented a three-part video series entitled, 'Intro to Synthesis', which explained the fundamental principals of sound generation and music synthesis. All this happened a long, long time ago, in a galaxy far, far away.
Then, suddenly, last week, some guy named, Matrix, emailed me, out of the blue, to ask if he could post the video series on his Sythesizer website. I said, 'sure', and so he did. If you haven't had a good chuckle today just watch the first 90 seconds of part 1 which you'll find at the following link: Dean's Intro to Synthesis Videos.
Surprisingly, even though this video series is more than two decades old, it's still very relevant, as it's based on fundamental principles, which tend not to change all that much over the eons. So, if you always had an itch to learn about things like, timbre, envelopes and LFO, check out the whole series.
But if you'd rather just chill while sipping a tasty glass of pinot and listening to some cool fusion come to the Winery (Jan. 11th, tonight or tomorrow, depending on when you're reading this) or stop by the BeanRunner Cafe on the 22nd, for some java and tunes.
Either way, be good, take care and keep your oscillators humming!
Synthcerely,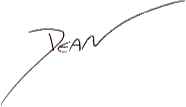 Deano
PS: For those of you that don't live in the northeast, I'm starting to book tour dates for July and October, so stay tuned. I might even make it to Cardiff this time! ;-) DF