Hey Folks,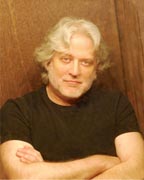 That's right, I'm in Birmingham as i write this but in just a few days I'm London-bound. No, that's not a veiled reference to a certain song with a chorus that goes, "oo, oo, ah, ha...", it means by the end of the week (Saturday, 22nd October) I'll be navigating London's notorious 'CONGESTION ZONE' to play one of my favorite gigs, the Bloomsbury Theatre, London.
Hard to believe I've only got another seven gigs to go on this 2011 tour. Aside from a few minor mishaps - smashed car window, stolen GPS, forgotten laundry, drunk guy moseying onstage at the Cavern (great gig!).. - it's all gone smoothly; fun gigs, great audiences, delicious food (especially at the Crooked Billet!)...
Anyway, I just thought I'd touch base and invite you folks in the south to the last few gigs coming up this week, including...
Tues.
18-Oct
Bath
Chapel Arts Theatre ORDER TIX
Wed.
19-Oct
Southsea (Portsmouth)
The Cellars ORDER TIX
Thurs.
20-Oct
Shoreham-by-Sea
Ropetackle ORDER TIX
Frid.
21-Oct
Braintree
High Barn

SOLD OUT

Sat.
22-Oct
London
Bloomsbury Theatre ORDER TIX
Sun.
23-Oct
Farnham
Farnham Maltings ORDER TIX
Tues.
25-Oct
Stratford-upon-Avon
Cox's Yard ORDER TIX
The High Barn is sold out, but there are still tickets available for the remaining shows, so if you have a yen to hear a song that was banned by the BBC or another that was voted by both George Michaels and Tim Rice as one of the worst songs ever written or another that was introduced by Kenny Everett hanging upside down on his Video Show, or even another that was once introduced on national TV by the British Prime Minister, Harold Wilson (really)...
Then just go to the gig section of my website www.deanfriedman.com and order your tickets now! ;-)
Anyway, I'm off to bed - got a 2 hour drive to Bath in the morning - but just want to say thanks to all you folks that have come out to the gigs, so far - you're cool!
Now, I'm just gonna turn on my ever-useful, 3-Led, battery-operated, Light-Cap, climb under the covers and read a few chapters of "Questionable, Altogether Dubious and Downright Shifty Accounting Strategies for Beginners". It's a real page-turner!
G'night! ;-)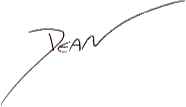 Deano
TICKETS to DEAN's 2011 UK/IRELAND TOUR are ON SALE NOW at WWW.DEANFRIEDMAN.COM