Hey Folks,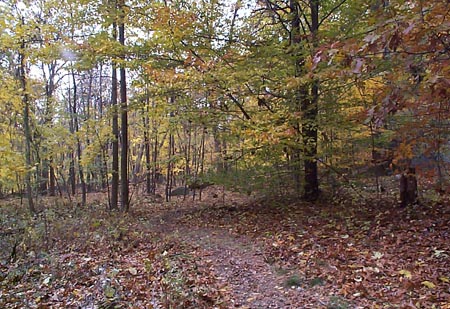 The Autumnal Equinox is on its way, and so am I. And so am I. (an obscure sock-puppet reference.) Well, at least for those of you in the northern hemisphere, that is. (I do hope to tour Australia/New Zealand, once of these days, but not this year, sorry to say.)
I've been lounging around the yard, resting up, ostensibly getting ready for the upcoming 2nd leg of my 2011 tour. A week from today, I hop on a plane to Ireland where I'll be playing gigs in Waterford (Sept. 28th), Kilkenny (29th), Dublin (30th) and Lisburn (Oct. 1st; just outside Belfast). Then I hop a ferry to the I.O.M. (Oct. 2nd). (I do a lot of hopping when I tour!)
From there, I fly south (a short hop) to play the first of twenty gigs all over England, including familiar stops in Liverpool, Leeds, Leicester, London, Darlington, Birmingham, Bury, Braintree, Farnham, Nottingham, Southsea, Henley-on-Thames... and some new venues in places like Bromsgrove, Bath, Blackpool, Shoreham-by-Sea, Stratford-upon-Avon...
Come join me, why don'tcha?! ;-)
You can see the full tour itinerary in the GIG section of www.deanfriedman.com
A handful of the upcoming gigs are already sold-out, and even more are close to full, so, if you'd like to catch one these shows (and avoid the dreaded coulda, shoulda, wouldas), you're encouraged to order your tickets early... I mean, soon (you know, like... right now! ;-) [order tickets]
By the way, if you happen to live in the Leicester area, you'll be pleased to learn that the amazing songwriter/comedian, Boothby Graffoe, will be joining me at the Musician, as my very special guest. Boothby is one-of-a-kind! Actually, come to think of it, he's arguably two-of-kind, given his seemingly latent, schizophrenic tendencies. But you'll just have to see him/them and decide for yourself (or selves).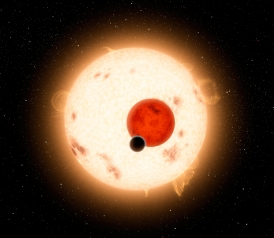 Speaking of split-personalities and dynamic duos, astronomers have just discovered the first known planet that is orbiting twin suns. The planet, named, Kepler-16b, has been affectionately nicknamed, Tatooine, after the StarWars planet, home to Luke Skywalker. It's not destined to become a holiday destination any time soon, as its average temperature is around 150 degrees below zero, Fahrenheit. For those of you that are metrically obsessed and would like get a feel for how cold that really is, it's equal to minus 100 degrees Celsius. And if you live in a climate that's more commonly measured in Kelvin, that's roughly 173 Kelvin.
[Note: The Kelvin scale is an absolute, thermodynamic temperature scale using as its null point absolute zero, the temperature at which all thermal motion ceases in the classical description of thermodynamics. The kelvin is defined as the fraction 1⁄273.16 of the thermodynamic temperature of the triple point of water (273.16 K (0.01 °C; 32.02 °F)). Just in case you were wondering.]
In other words, it's frikkin' cold.
FYI, The Kelvin scale is named after the Belfast-born engineer/physicist, William Thomson, 1st Baron Kelvin (1824–1907). Oh, and did I happen to mention that I'm playing a gig Oct. 1st in Lisburn at the Island Arts Centre, which is a mere hop, skip and a jump outside of Belfast, the very city where Kelvins come from? I think I did.]
What an amazing universe we live in!
See you at the gigs!
Watch out for that autumnal equinox (they sneak up on you). And be glad we're stuck with just one good old, run-of-the-mill star. Otherwise, we'd all be walking around with two shadows!
See ya,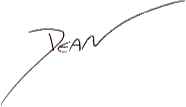 Deano
TICKETS to DEAN's 2011 UK/IRELAND TOUR are ON SALE NOW at WWW.DEANFRIEDMAN.COM