Hey Folks,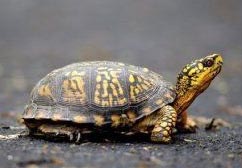 If anyone needed any further proof of the adage, 'slow and steady wins the race', here's the latest: yesterday afternoon, a group of 150 turtles paraded onto a runway at New York's JFK, bringing air-traffic at one of the world's largest airports to a complete halt. Kennedy Airport is surrounded by wetlands and the diamondback terrapins were looking for a good place to lay their eggs.
This should be heartening to those slow-moving among us, myself included, or as I like to think of it, we energy conservationists. ;-)
And I do need to conserve as much energy as I can to offset the huge carbon-footprint I'll be making when I step onto a jet at JFK, just one week from today (barring any more unforeseen turbulence from troublesome, tresspassing turtles causing turmoil) to kick off the first leg of my upcoming concert tour. Just to reiterate: July 11-17 Artist in Residence at Skyros, Greece; July 29-31 Songwriting Seminar and concert in Carcassone, France; Aug. 3rd 'Pop sur Bonnes' Bonnes, France; then off to Scotland for gigs: Aug. 6 at the Ferry, Glasgow; Aug. 7 Green Hotel, Kinross; followed by my two-week run at the Edinburgh Fringe Festival [10-14 Music Box; 17-21 Malmaison]; oh, and another gig Aug. 23rd at Ducks in Aberlady, Scotland.
And don't forget, even though some of you are slow-as-turtles to order tickets ;-) there are still a few course-slots and plenty of tickets available to all of the above courses and concerts. ORDER TICKETS (and, gee, I haven't even mentioned the second leg of my tour: all the upcoming gigs in Ireland and England September thru October!)
Now, all I have to do is finish packing, change the strings on my guitar, and get myself over there!
Meanwhile, here's my latest free (or pay-what-you-like) album download for your listening pleasure...
FREE (or pay-what-you-like) DOWNLOAD
If you've never heard my double-CD, 'Songs for Grownups', you're missing out on what many of you have told me is your favorite of all my albums. It's got 28 tracks, including some of my own personal fav's: Jennifer's Baby, Saturday Fathers, Dolphins are Dancing, Where Have All the Angels Flown?, God of Abraham, New Lang Syne...
You can check out it here, for free, at the following link (see below). You can stream it or download it and pay whatever you like, or nothing at all!
Enjoy the music, folks!
See you on tour and remember... slow and steady...! ;-)
All the best,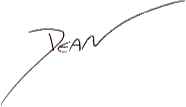 Deano
Dean's Downloads: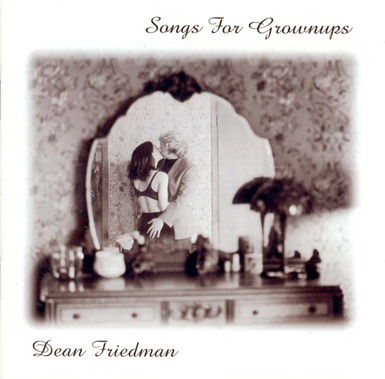 CLICK HERE: to download 'Songs for Grownups' for free or just 'pay-what-you-like'