Giant hairy attack spiders!!!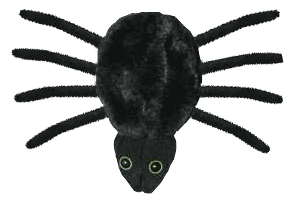 Now I know many of you are expressing some skepticism at this point, but it's a fact - woodpeckers are terrified of giant hairy attack spiders!
Humans are too. But here's an important fact to know: the giant hairy attack spider is perfectly safe to humans...
...so long as you move v-e-r-r-y s-l-o-o-w-l-y!!!
(It's also a good idea to wear heavy gloves and keep a vial of anti-venom nearby - just in case.)
Giant hairy attack spiders can be trained from an early age to attack at the first sound of a woodpecker's relentless pecking.
Now don't be getting all queasy - woodpeckers are quick and can get away easily, but - here's the beauty of this deterrent - the woodpeckers are so freaked out by the appearance of these giant hairy attack spiders that usually, after their first encounter, and definitely, after their second, they turn tail-feathers and skedaddle, never to return to their destructive (and sleep-disturbing) woodpecking!
And folks, even though I slightly exaggerated the part about the gloves and anti-venom (these are actually batter-operated mechanical attack spiders) I can truly attest to the effectiveness of this remarkable device. Seriously! It worked!
These stealthy mechanical beasts can be suspended under any window or awning - where ever woodpeckers peck. They are 'sound-activated', triggered by any loud percussive noise (like a woodpecker's rat-a-tat-tat), whereupon they drop scarily on a string then wriggle their way - their hairy legs akimbo - back up to their perch, ready to pounce on the next unsuspecting feathered fiend!
No kidding! It's truly amazing!
Our house (and my sleep) is now, thankfully, woodpecker free!
My neighbors, on the other hand (yes, those neighbors!), are pulling their hair out! ;-) (ha, ha, ha)
And why? Because they're not as well informed as you all are now - they don't have their very own (battery-operated) giant hairy attack spiders!!!
Don't be the last person on your block to take advantage of this miraculous invention. If you've suffered from pernicious peckers, suffer no more! Arm yourself with your very own giant hairy attack spiders!
They also come in handy for scaring the daylights out of the local kids trick-or-treating on Halloween.
I realize some of you will remain skeptical of my enthusiastic claims. Don't be. I was only joking about the anti-venom - the rest is absolutely true. These amazing mechanical arachnids really do work!!! You can learn more at http://www.attackspider.com/
Convinced? I hope so. I wish I'd invented it!
Click on the 'spider' link below, to order yours.
Oh, and speaking of feathered fowl, I've added another gig to my UK tour itinerary on Tuesday, 23rd August at a venue called, Ducks, (at Kilspindie House) in Aberlady, Scotland. You can order tickets to the Ducks gig and all the other tour dates in the GIG section at www.deanfriedman.com.
Anyway, I guess that's all for now.
Everybody, enjoy your weekend. Hope to see you at one of the upcoming gigs.
Be well and catch you later!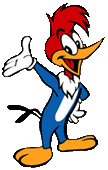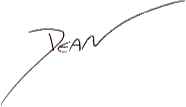 No woodpeckers or spiders were harmed in the making of this newsletter!
---