Hi Folks,
Life's funny some times, as you all well know. For example...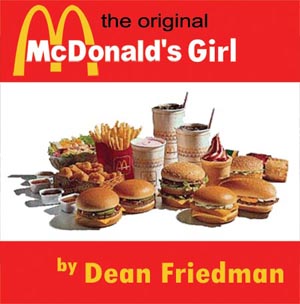 Three decades ago (1981) I wrote an infectious li'l pop song named, 'McDonald's Girl', a track off my 'Rumpled Romeo' album, a suburban teenage song-cycle filled with adolescent romance, love and angst. I've always been fond of the tune, but it's proven somewhat troublesome over the years. For one...
It was officially banned by the BBC for mentioning a commercial tradename (forbidden on UK radio in those days), which led to my being dropped, promptly thereafter, by my label. But then, curiously, just a few years later....
The, then unknown, Canadian band, Barenaked Ladies, recorded a 'live' cover version of the song for Toronto radio station, CFNY, which became the #1 requested song on the station and one of the band's first airplay hits. Next...
A band named the Blenders did their own version of the tune which went to #1 in Norway, of all places.
And then... gradually, with the advent of YouTube, individuals and vocal groups at high schools and colleges around the world, including ivy league groups like Yale's 'Mixed Company' and Harvard's 'Din & Tonics', began performing their own arrangements of the irrepressible song. And so, over the last few years, the song has become something of a YouTube phenomenon, with people all over the planet espousing their love for 'an angel in a polyester uniform.'
Anyway, I've always been very proud of the song and how it's succeeded, on its own, in making an impression on audiences around the world, despite its being originally banned. But I have to admit I was always a little bit frustrated that such a pure, earnest pop song had never received the kind of commerical acknowledgement I'd always felt it deserved.
And then, something funny happened... and I figured you'd all get a kick out of seeing it: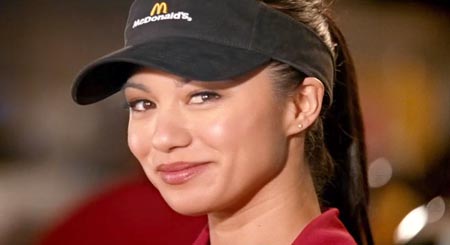 CLICK HERE TO WATCH VIDEO : (note: you're encouraged to leave comments, like, favorite and share the above video.)