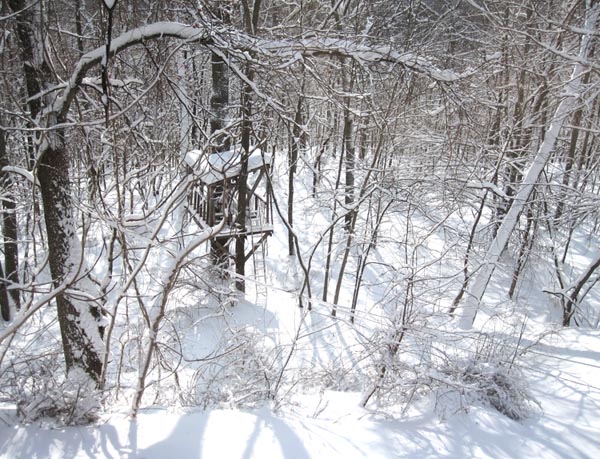 Hey Everyone,
This is the idyllic winter scene, looking outside our backyard window.
And frankly, folks, it's getting a little BORING after the sixth snowstorm in as many weeks!!
(still kinda pretty, huh?).
Shoveling the drive helps keep me fit, though, and when it's this cold the raccoons keep to their dens and from knocking over our garbage cans and decorating our yard with a week's worth of trash.
And, I've gotten to make ample use of my very impressive brand new snow tires!;-)
But it's wintery days like this, with temps in the single digits (that's Fahrenheit, folks, or minus 12 Celsius) that set me daydreaming about a lazy, luxurious weekend last summer in the south of France, where I spent three days running a 'Songwriting Seminar', enjoying gourmet meals and sharing good music with a bunch of lovely folks (see pic below) in a beautiful 200 year old converted stone barn, surrounded by hundreds of acres of sunflowers in full bloom.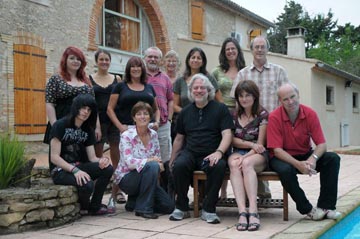 Dean's 2011 'French House Party - Songwriting Seminar'
It was such a great time, we're doing it again this summer (29th July - 1st August, 2011) and if you'd like to join us, you're invited.
Click the following link for more info and to watch a fun video all about it:
http://frenchhouseparty.co.uk/deanfriedman.html
The weekend course is limited to only 14 people and includes delicious meals, wine-tasting, pool, tennis, boules pitch, plus a Saturday evening concert. [Early registrants get a 10% discount, if enrolled by March 1.]
So, if you're suffering from winter doldrums, this'll be something to look forward to while you're waiting for all that snow to melt!;-)
Any questions just email Moira at: enquiries@frenchhouseparty.co.uk.
Meanwhile...
.........................................
New Jersey Gig Alert!
I've got two NJ gigs coming up, the first in just a few weeks...
Saturday, February 19 - Hillside Cafe in Nutley, NJ [order tickets]
and
Saturday, April 23 - The Record Collector in Bordentown, NJ [order tickets]
This is my first time playing the Hillside Cafe and should be fun. It'll also be the first time I'm headlining at the Record Collector. I opened for Peter Tork there, in November. Alison and I were hoping to get a picture of him with Amelia (a monkey with a Monkee) but, alas, she chomped on his finger when they first met (not too hard) and he was unamused. ;-) The pic wasn't meant to be, but it was a great gig and venue and I'm really looking forward to returning. Join me!
One last item of business...
.........................................
'Pay What You Like' Downloads
In my last newsletter, I conducted a slightly risky experiment when I invited all of you to download a copy of my latest album, 'Submarine Races' for free, or whatever you cared to pay.
I had no idea what the results would be and was a little nervous when I launched the newsletter. Would everyone wind up paying nothing for an album I spent months working my ass off creating?
Well, I had no need to be anxious - the response was overwhelming!
Much to my great surprise ;-) by the end of the first week the average price that people elected 'voluntarily' to pay for the new album actually turned out to be a few pennies more than the originally quoted price! Seriously! A large number of folks generously paid a few bucks/pounds more than the $10 market rate, which more than offset the folks who reasonably elected to pay 3/4 price or 1/2 price or even zero. By the second week the average price did wind up dropping a few pennies lower, but literally just a few! I couldn't believe it. (nor could a few skeptics I know, who shall remain nameless ;-)
Anyway, the experiment worked. And as a model for future downloads, and especially in these peculiar financial times, it seems like a viable way of selling my music online, while offering folks a real pricing option.
So...
Over the next few weeks, I'll be offering all of my remaining albums (except, unfortunately, the first two which I don't own outright - yet) for sale via download on the same ''pay what you like' basis. That includes...'Squirrels in the Attic', 'The Treehouse Journals', 'Songs for Grownups', and 'Rumpled Romeo' as well as 'Boon', 'Deano's Demos' and some of the 'live' albums, as well.
So, here's a 'Pay What You Like' download link to one of my favorites...
'Squirrels in the Attic' - comedy songs for adults. Including award winning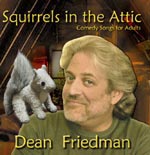 tracks 'I Miss Monica', 'Doint, Doint, It's Just a Little Joint', 'Death to the Neighbors', 'F*#k Buddies' and '(Thank God My Penis Is) Just the Right Size.' [And I guess, at this point, I oughta mention it's got a PARENTAL ADVISORY WARNING!] If you haven't already checked it out, do - it's really funny! The album, that is, not... oh, behave! ;-)
CLICK HERE: to Download 'Squirrels in the Attic' for free or just 'pay-what-you-like'
And if anyone out there is still curious about the new album, here's a 'pay what you like' download link to 'Submarine Races', as well.
CLICK HERE: to Download 'Submarine Races' for free or just 'pay-what-you-like'
Anyway, I'm still tickled, heartened and appreciative of your thoughtful and generous responses to last month's, 'Submarine Races', download.
I hope to see some of you at the upcoming gigs. Stay tuned for UK/Ireland tour dates.
That's all for now. Don't hurt yourself shoveling and don't slip on the ice!
As always, thanks for listening and...
Enjoy the music!
Yours,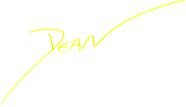 Dean