Hey Folks,
I just thought you'd all get a kick out of seeing this rarely viewed, TV-sitcom gem. If you weren't subscribed to SKY TV in 2001, you would've missed it. Now, through the wonders of YouTube, it's finally available for your discerning viewing pleasure.
It's my guest-star turn on David Baddiel's 'The Baddiel Syndrome'.
It still really cracks me up!
Here it is in two parts...
Part 1 of 2: http://www.youtube.com/watch?v=U3pBFC2eBlc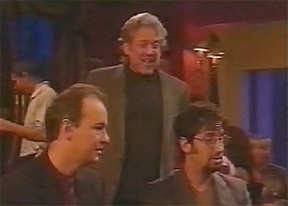 Part 2 of 2: http://www.youtube.com/watch?v=Yp7x1HGwDd8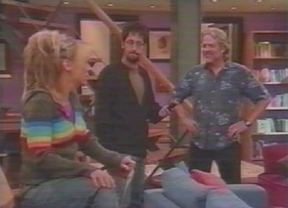 Do leave comments!
By the way, I hear David's new feature film release, 'The Infidel', is a smash comedy hit. Find out more at his website, www.baddiel.com.
Anyway, enjoy the rest of your weekend!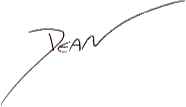 PS. Did I mention I'll be heading out on tour soon? ;-) See ya! Deano
DEAN FRIEDMAN - 2010 UK/Ireland Tour
Dean's 2010 UK/Ireland Tour is sponsored by
Where you'll find a selection of the coolest, tastiest, classiest music north or south of the Mason Dixon line.
Visit their website to hear lots of great music at www.UKSounds.com
Check back soon for CONTEST DETAILS to win a pair of free tickets to the Dublin gig plus £500 to do with as you wish! (I'm assuming you'll want to spend it.)
SPECIAL 'COUPLES DISCOUNT'!
This is pretty cool... On the weekend of July 30, 31, August 1, 2, I'll be conducting a 3-Day Songwriting Seminar in lovely Carcassone, France, in a 200 year old stone barn, hosted by the nice folks of www.frenchhouseparty.co.uk. So, if you like the idea of playing music and talking about songwriting for a few days, in an idyllic spot in the south of France, click on the following link to learn more about the weekend at: www.frenchhouseparty.co.uk or send an email to: enquiries@frenchhouseparty.co.uk .
The weekend course is £750 per person, is limited to only 14 people and includes delicious meals, wine-tasting, pool, tennis, boules pitch, plus a concert in town. There are still a handfull of slots available and French House Party is offering a special 'couples' discount of £200 off the full price of two slots. Contact enquiries@frenchhouseparty.co.uk for more info and to sign up.
DEAN FRIEDMAN - 2010 US Gigs
MAY 2010

16

Piermont, NY
The Turning Point - 4:00pm [early show] (Piermont is just south of the Tappanzee Bridge on the west side of the Hudson River.)
ORDER TICKETS
29
Columbia, MD
One World Coffeehouse - 7:00pm (Located in the Owen Brown Interfaith Center at 7246 Cradlerock Way, Columbia, MD 21045)
ORDER TICKETS
JUNE 2010
6
Larchmont, NY
Watercolor Cafe - 7:30pm
ORDER TICKETS
OCTOBER 2010
24
Los Angeles, CA
The Red Loft - 7:00pm (cool new loft venue in LA, run by terrific photographer Steve Payne)
ORDER TICKETS
copyright (c) 2010 Dean Friedman Productions
If you would like to be removed from Dean's email list, please send a reply email with the word UNSUBSCRIBE in the subject.