Hey Folks,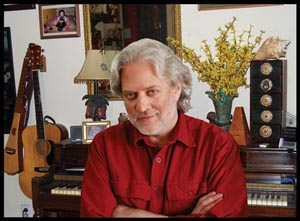 How's it going?
I'm just writing to say that I am pleased to announce that tickets to my 2010 UK/Ireland Tour are now, officially...
via my website,
From July thru October, I'll be playing a total of 45 gigs all over the UK and Ireland, including another two week run at the Edinburgh Fringe Festival in August, plus a 3 day 'Songwriting Seminar' in Carcassone, France (see details below, including special 'couples discount').
Not to mention, a handful of upcoming US gigs (see below).
ORDER EARLY and GET 1 FREE ALBUM DOWNLOAD of your CHOICE!*
Now folks, as you've heard me explain, before, the only way it's possible for me, as an indie artist, to launch such an extensive national tour on my own, is if everybody reading this email actually purchases tickets really, really early (like now, you know... today, this afternoon, this very minute! ;-).
Here are the boring facts: early ticket sales help cover the initial up-front cost of posters, flyers, postage, print ads, online ads, airfares, car rentals, hotels, cell phones, silver lame jumpsuits, caviar, comic books, car washes, miscellaneous bling, plumbing, various and assorted herbs, lox, bagels, guitar pics, strings, capos, harmonicas, bail, bribes and assorted legal fees.
I'm quite serious.
Also, just so you're aware... much to my, and everyone else's surprise, a good number of last year's gigs were completely sold out. So, if you don't want to miss the gigs and if you'd like to support the efforts of this indie artist, you are strongly urged to click on the TICKET ORDER links anywhere on this page and order your tickets, today!
Now, this year, in order to provide some additional incentive for people to order their tickets extra early, I'm making this very special, every-once-in-a-blue-moon, offer:
*Anyone that orders tickets to any Dean Friedman gig between now and April 15th (Tax day in the US! ;-) will receive a free download link to any album of your choice, from any of the available albums currently being offered in the download section of my website.
To receive your free album download, you MUST enter the name of your one album choice in the COMMENT section of the TICKET ORDER page, when ordering your ticket. You'll then receive your download link within 48 hours. (note: this offer includes all my studio albums except the first two, which I am still prohibited from selling. It also includes Kids Songs, a Million Matzoh Balls and Boon. Only one album download per order, regardless of how many tickets in the order. Offer good 'til April 15, 2010. Offer good for UK, Ireland and US gigs.)
And that's all there is to it!
Well, I've got to get back to the studio, 'cause I keep talking about this new album-in-progress which I'm determined to finish in time for the tour.
So, everybody be well, thanks for your support and I hope to see you out on the road!
All the best,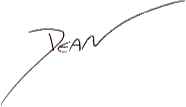 DEAN FRIEDMAN - 2010 UK/Ireland Tour
Dean's 2010 UK/Ireland Tour is sponsored by
Where you'll find a selection of the coolest, tastiest, classiest music north or south of the Mason Dixon line.
Visit their website to hear lots of great music at www.UKSounds.com
Check back soon for CONTEST DETAILS to win a pair of free tickets to the Dublin gig plus £500 to do with as you wish! (I'm assuming you'll want to spend it.)
SPECIAL 'COUPLES DISCOUNT'!
This is pretty cool... On the weekend of July 30, 31, August 1, 2, I'll be conducting a 3-Day Songwriting Seminar in lovely Carcassone, France, in a 200 year old stone barn, hosted by the nice folks of www.frenchhouseparty.co.uk. So, if you like the idea of playing music and talking about songwriting for a few days, in an idyllic spot in the south of France, click on the following link to learn more about the weekend at: www.frenchhouseparty.co.uk or send an email to: enquiries@frenchhouseparty.co.uk .
The weekend course is £750 per person, is limited to only 14 people and includes delicious meals, wine-tasting, pool, tennis, boules pitch, plus a concert in town. There are still a handfull of slots available and French House Party is offering a special 'couples' discount of £200 off the full price of two slots. Contact enquiries@frenchhouseparty.co.uk for more info and to sign up.
DEAN FRIEDMAN - 2010 US Gigs
MAY 2010

16

Piermont, NY
The Turning Point - 4:00pm [early show] (Piermont is just south of the Tappanzee Bridge on the west side of the Hudson River.)
ORDER TICKETS
29
Columbia, MD
One World Coffeehouse - 7:00pm (Located in the Owen Brown Interfaith Center at 7246 Cradlerock Way, Columbia, MD 21045)
ORDER TICKETS
JUNE 2010
6
Larchmont, NY
Watercolor Cafe - 7:30pm
ORDER TICKETS
OCTOBER 2010
24
Los Angeles, CA
The Red Loft - 7:00pm (cool new loft venue in LA, run by terrific photographer Steve Payne)
ORDER TICKETS
copyright (c) 2010 Dean Friedman Productions
If you would like to be removed from Dean's email list, please send a reply email with the word UNSUBSCRIBE in the subject.