Hey Folks
This is just a quick update. I'm back on the road, gigs are going great and everyone's digging the new album, 'Submarine Races'.
I also wanted to report on a really fun and totally surreal time I had doing a surprise guest appearance at a Half Man Half Biscuit gig in Wolverhampton last week.
I performed my new tune, 'A Baker's Tale' (off the new album) which is my reply to Half Man Half Biscuit's 'The Bastard Son of Dean Friedman', in which I reveal the unvarnished truth about Nigel Blackwell's dubious origins! ;-)
You can see a Youtube clip of me singing the song at their gig:
http://www.youtube.com/watch?v=FquVTumC0Us
(note: the video cuts off part of the first verse, so you can hear the entire audio track here:
Following which, I joined the band for a rousing rendition of 'The Bastard Son of Dean Friedman'.
It was pretty hilarious! ;-)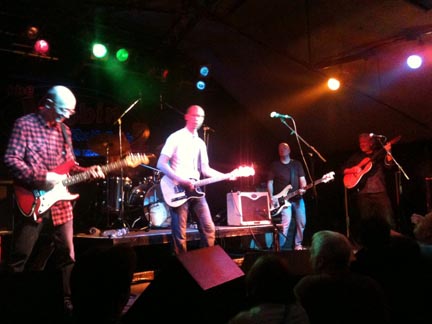 Lots more gigs coming up in the next 3 weeks, including Bradford (tonight), Liverpool, London, Wolverhampton, Manchester, Dublin and Belfast (see .
See you at the gigs!
All the best,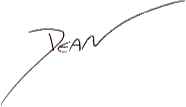 Deano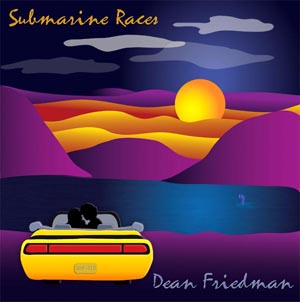 Click here to: Order Dean's new album 'Submarine Races'!
Click here to: Order TICKETS to Dean's upcoming GIGS
PS: There's still time to win £500 plus 2 concert tickets to my Dublin gig by simply visiting my sponsor's website UKSounds.com and playing their Deano MegaQuiz. Try it! It's fun, easy and I might see you in Dublin!
Dean Friedman's 2010 UK/Ireland Tour sponsored by UKSounds.com - your place to find good music!

Dean's UK/Ireland Tour Dates:
copyright (c) 2010 Dean Friedman Productions
If you would like to be removed from Dean's email list, please send a reply email with the word UNSUBSCRIBE in the subject.